Welcome To Ocean Chiropractic Center
Welcome to Ocean Chiropractic Center located in San Francisco. Chiropractic is one of the most amazing healthcare professions, but very few people understand what it's all about. This article is here to help you gain a basic understanding of how our San Francisco chiropractors can help you and your family.
Chiropractic care is the practice of using spinal alignment to alleviate a wide variety of physical ailments, including muscle strain, neck pain, chronic back pain, and more. This is accomplished by adjusting the position of the spinal column to its proper shape, providing a non-invasive solution for pain relief.
At Ocean Chiropractic Center our chiropractic team is ready to meet with you to discuss your needs. We will help to design a program that is right for you. We look forward to meeting you.
APPOINTMENTS
We will do our best to accommodate your busy schedule.Request an appointment today!
Success Stories
When I arrived to Dr. Fretty's office, I was experiencing excruciating pain due to a rib being out of place. I felt sharp pains each time I took a breath. The laser therapy he used assisted hugely with my recovery. The treatment was gentle, warm, and relaxing. That evening I slept peacefully and was able to breathe pain free.
Jeannette P.
I seldom write reviews. I have been to a few chiropractors. This one has a Spinal Decompression table, which is amazing. I highly recommend this clinic. The clinic is a great space with ample natural light. The front Desk is alert and wants to help. The Doctor is patient and listens to what I have to say. MY BACK IS FEELING BETTER BEACUSE OF Ocean Chiropractic Center.
Nick B.
Dr Fretty is an amazing chiropractor. He takes great care of his patients. He helped me with my lower back pain with adjustments and decompression table. I highly recommend him to all who are having back pain, neck pain, etc. He also teaches patients specific exercises to prevent the pain.
M Z.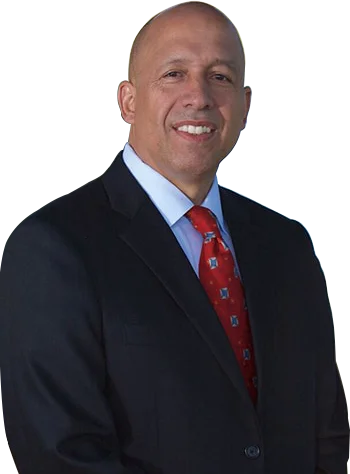 MAURICE K. FRETTY, DC
Dr. Fretty is a native San Franciscan and has been a chiropractor since 1998, when he graduated from Life Chiropractic College West.
Dr. Fretty discovered the power of chiropractic after traditional medicine failed to alleviate his back pain following a sports injury.